New Patients at
Acacia Chiropractic & Acupuncture P.C.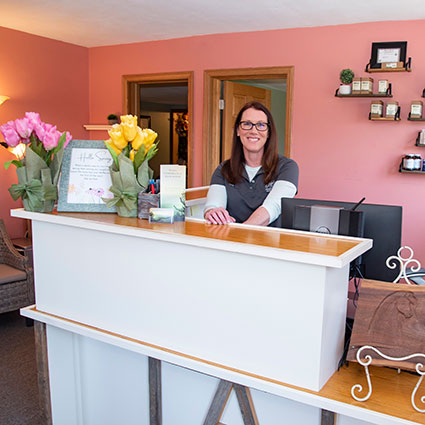 Once you have booked your appointment with Acacia Chiropractic & Acupuncture P.C., we'll send you a link to complete your new patient paperwork online. If you prefer, you are welcome to fill out the paperwork in our office instead; simply come in a few minutes early to do so.
We also ask that you bring your identification, insurance card, and any previous imaging reports.
Your First Visit
When you come into our practice, our office manager will greet you, and make you feel right at home. She'll answer any questions you might have about your intake forms or insurance, and then you'll meet with our chiropractor, Dr. Anderson.
During this initial conversation, Dr. Anderson will go over your health history, what medications you're taking, and your current health condition, as well as your goals for care. Then she'll conduct a thorough physical examination to locate any areas that may be contributing to your symptoms.
Based on this assessment, Dr. Anderson will explain everything she found and lay out her recommendations for your customized care going forward. She'll answer your questions and explain what to expect. Then, if you're ready to begin, you'll receive your first adjustment at this visit. Dr. Anderson will give you some exercises and other home-care instructions, and make sure you understand them before you leave.
Financials
When you call to schedule, we'll talk with you about whether you prefer to pay with cash or use insurance. We'll give you a quote of how much your first visit will be. As part of her explanation of your recommended care plan, Dr. Anderson will let you know how often we'll need to see you and for how long, as well as the costs of care.
We don't do long care plans—our goal is to get you better quickly and efficiently.
We are in-network with many insurance plans, including Medicare. We accept VA referrals. For cash patients, we accept all major credit cards, HSAs and FSAs.
Schedule Today
Contact us today to book your first appointment.
CONTACT US
---
New Patients at Acacia Chiropractic & Acupuncture P.C. | (815) 519-3686