About Acacia Chiropractic & Acupuncture P.C.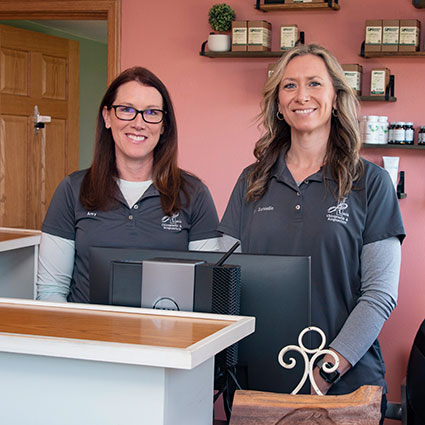 Our Goal
At Acacia Chiropractic & Acupuncture P.C., our goal is quite straightforward: we want to get you out of pain, and provide the education you need to stay healthy and prevent future problems. We take pride in giving every patient we see, human or animal, our focused attention and the best care possible.
Our History
After receiving her Doctor of Chiropractic degree and acupuncture certification from National University of Health Sciences, Dr. Anderson opened our practice in 2009. She chose our location for its calm, peaceful setting, and because she was committed to providing care in our rural community, so patients wouldn't have to drive long distances to get the care they need.
Dr. Anderson is also certified in Veterinary Spinal Manipulative Therapy (Animal Chiropractic) through Healing Oasis Wellness Center, the only nationally accredited and state approved animal chiropractic certification program.
Our office reflects our country setting: it's quiet and peaceful, and Dr. Anderson is open and friendly in her approach to your care.
MEET DR. DANIELLE ANDERSON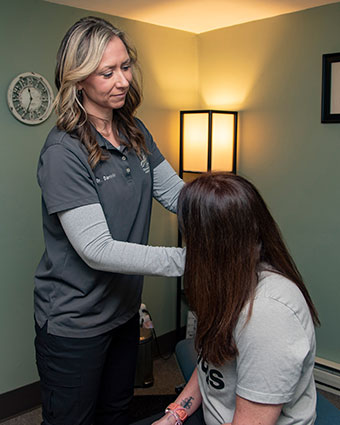 Our Comprehensive Approach
Your body, mind and spirit all contribute to your overall health or lack thereof. Helping patients achieve their highest potential for health and wellness is our passion! We offer customized care plans that address you as a whole, not simply a collection of parts and symptoms.
This comprehensive, holistic approach may include chiropractic adjustments, acupuncture, nutrition or weight loss counseling, and cold laser therapy. Education is always a big part of our care plans—we want to give you the tools you need to take control of your own long-term wellness.
Patients are often surprised to learn the wide range of conditions our holistic method of care can help with, from back pain to sinusitis to anxiety.
Animal Chiropractic
As one of the few certified Animal Chiropractors in the area, Dr. Anderson loves helping our four-legged friends feel and perform better. We offer care in our office for household pets, such as dogs and cats, and Dr. Anderson will make farm calls to help horses.
Schedule Today
Contact us today to book an appointment!
---
About Acacia Chiropractic & Acupuncture P.C. | (815) 519-3686